The frozen shoulder question of the day is: Can I prevent my shoulders from getting frozen?
The good news is that the answer is YES! Watch the video below to see what you need to focus on doing to prevent frozen shoulder from happening. This is also really important if you had frozen shoulder, got rid of it, and now you are worried that it might come back again.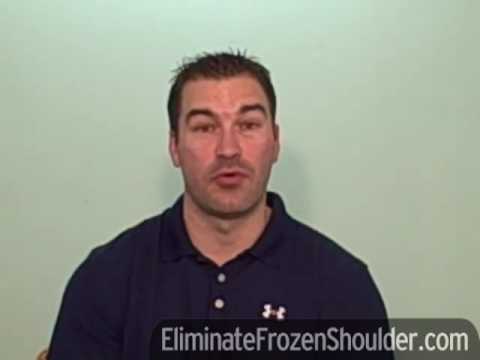 Here's a quick recap of the 3 things you need to do to prevent frozen shoulder
Keep Your Shoulders Strong
Specific and Proper Stretching Routines
Proper Range of Motion Activities
If you are looking for instant pain relief make sure to check out my 'tennis ball trick' video. It'll have you pain free in 90 seconds or less. Click here to gain access to the video.