Frozen shoulder is a dilating condition that generally progresses through three different stages. The Freezing Stage, The Frozen Stage, and The Thawing Stage. In the video above I discuss the Freezing Stage of frozen shoulder. The freezing stage can last up to 9 months. How long the freezing stage lasts You will be experiencing a lot of intense pain with a gradual reduction in the range of motion that you have in your shoulder. The increase in pain and decrease in range of motion go hand in hand because the more your shoulder hurts, the less you are going to move it, the less you move it, the more it freezes.
Working on maintaining your range of motion is very important during this stage so your shoulder doesn't get locked up. Doctors will commonly prescribe OTC drugs like Advil to help with the pain but maintaining your range of motion is key to treating your frozen shoulder during the freezing stage.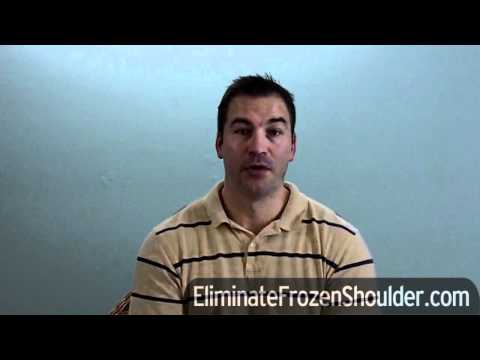 Post any questions you have about the freezing stage below and make sure to click the banner on the right or go to eliminatefrozenshoulder.com to claim your complimentary Pain Free Living Membership which gives you instant access to a video vault of frozen shoulder resources.